Booby Mags are the worlds most powerful compact magnetic retrieval kits.  Designed to fit in most fishing tackle boxes, glove compartments, hiking bags, kayaks or even your pocket. Made with premium quality materials and designed in California. Booby Mags Retrieval Kits can save your day if something is lost or fill it with a new experience treasure hunting your favorite stomping grounds.  You never know what you may find!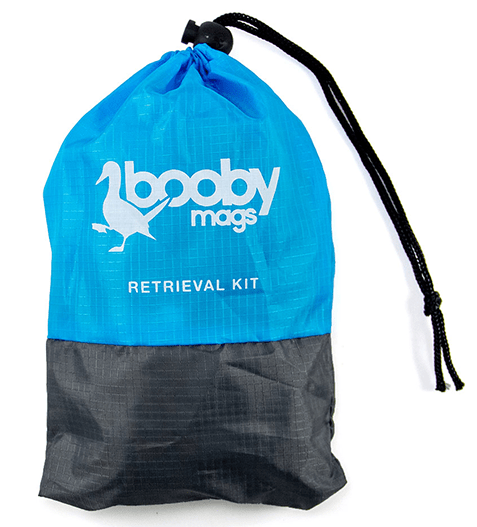 World Class Neodymium Magnets
Booby Mags uses only the finest most powerful neodymium magnets.  Rated with a 70lb pull strength these small but powerful magnets can help you recover any lost items or treasures at the bottom of lakes, rivers, wells caves and more!
Enjoy Free Shipping Always
#boobymags